The
Only

Scheduling Software That Turns

40%

of

Missed Calls

into Bookings and

Fills Your Book

Within

Minutes

.

ApptHero is your online virtual assistant that schedules appointments over the phone and online, follows up with clients and rebooks appointments, takes online payments & so much more.
"I sent out my first text message scheduled 11 clients by the end of the night! 😬 As far as SOAP notes go, we havent had a front desk staff since COVID. We were drowning in paperwork. Electronic intakes and COVID forms have saved us a lot of time, money and energy, plus we got caught up."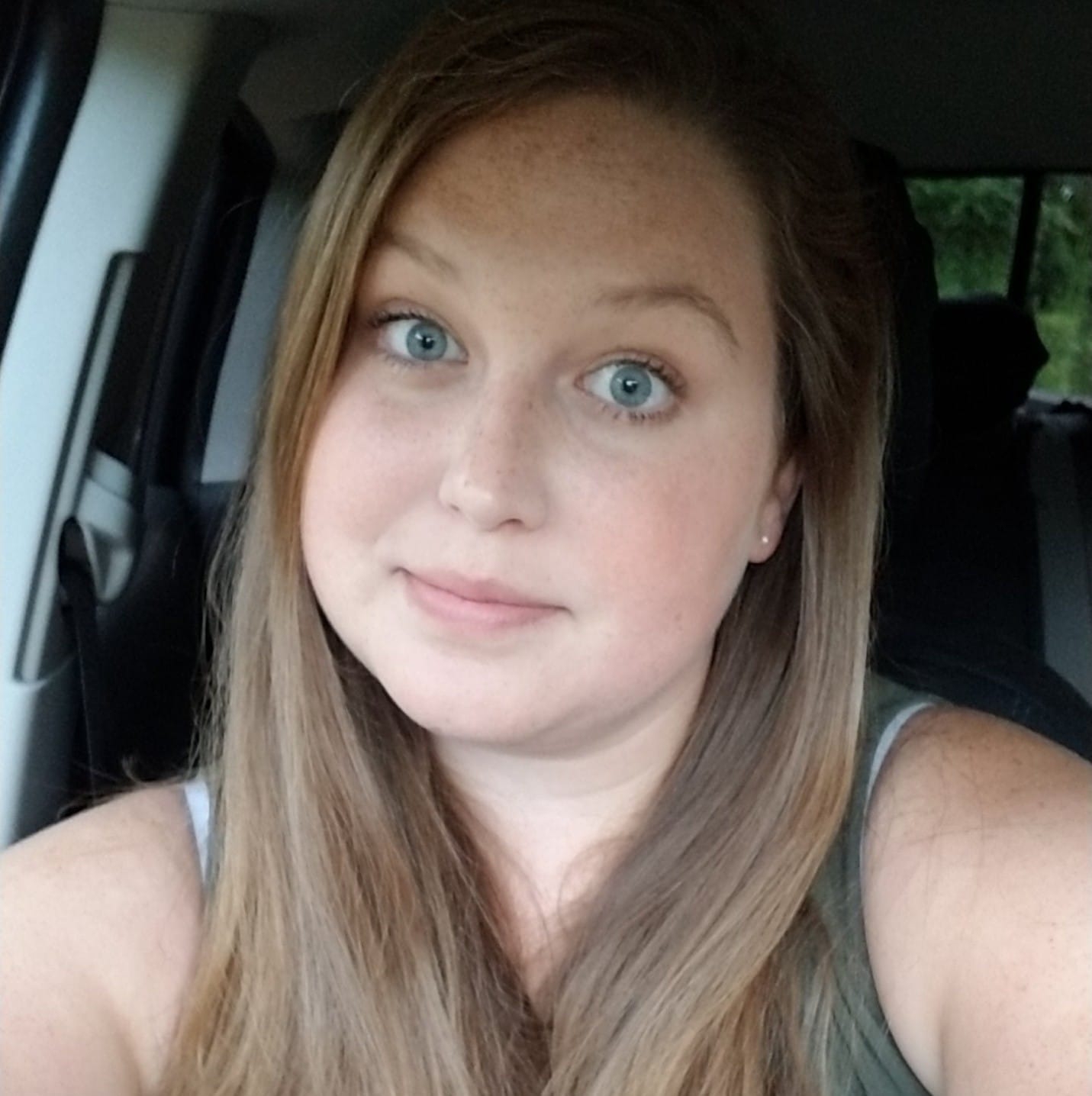 Ashley and her staff use ApptHero to keep her book full!

Turn missed calls into bookings
No need to hire a receiptionist. ApptHero immediately texts clients back when you are in session and cannot answer the phone. Clients can book using your scheduling link.
Customer calls but no one answers.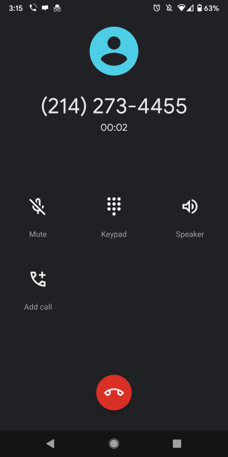 ApptHero texts the caller automatically.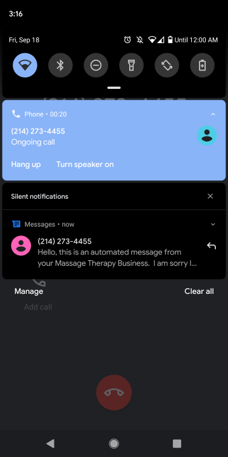 ApptHero converts to caller to a client.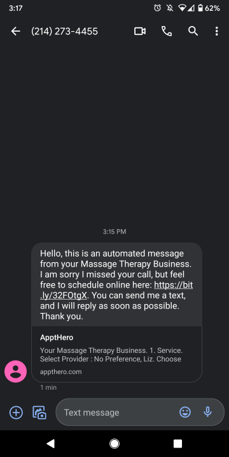 "ApptHero is awesome! It has solved all of our issues with paper forms and SOAP notes, shortened the amount of time a client spends in the waiting area filling out forms and paper form storage issues."
Renee Underwood and her staff use ApptHero to enhance the intake experience.

Give Your Clients a Convenient & Branded Online Booking Experience
Enable your clients to book appointments, buy gift certificates & packages, and upgrades, on a website that matches your practice's logo and colors.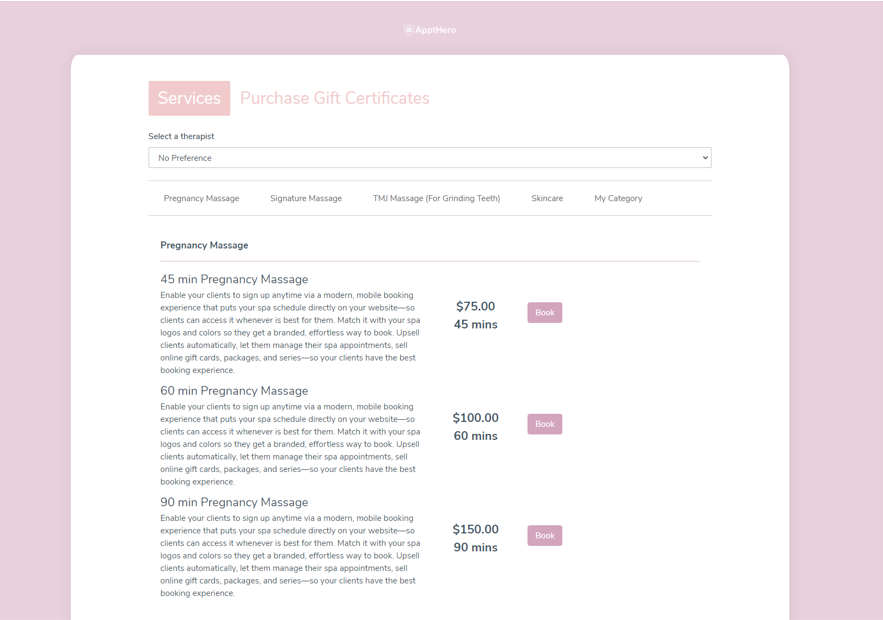 Fill Last Minute Appointments & Slow Times Quickly
Use text marketing to fill your book immediately! Send out weekly emails to keep your clients coming back. Fully Integrated! No need to export your client list and import into another system.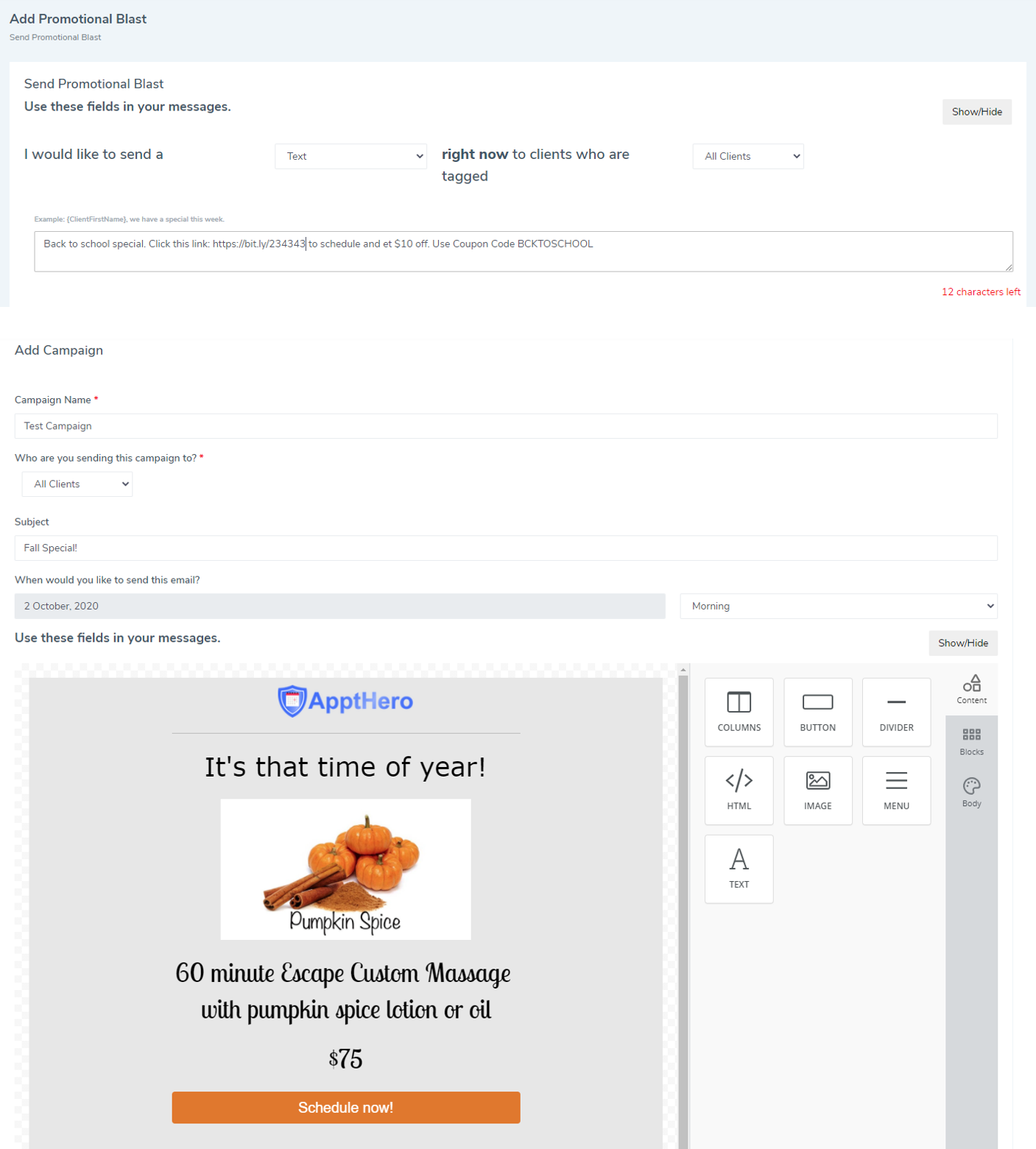 Ashley fills appointment slots within minutes.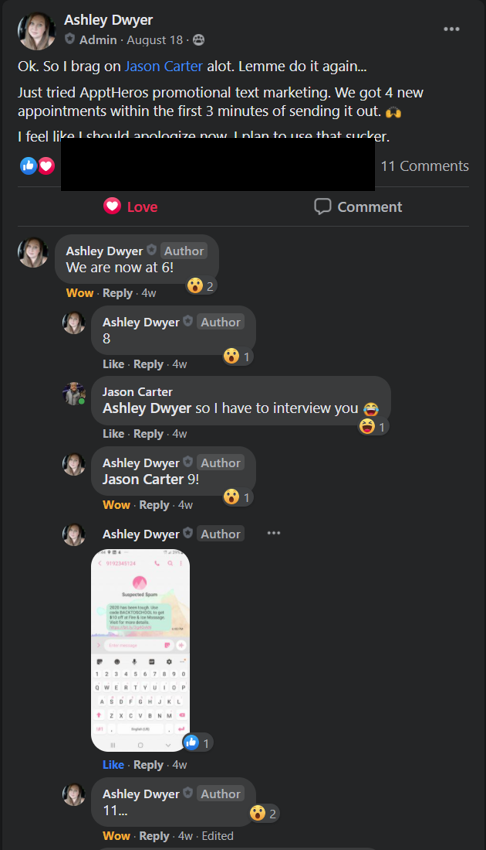 Maximize Your Time By Having Clients Fill Out Forms Before Their Appointment
ApptHero sends clients your intake and COVID-19 screening forms after they schedule an appointment.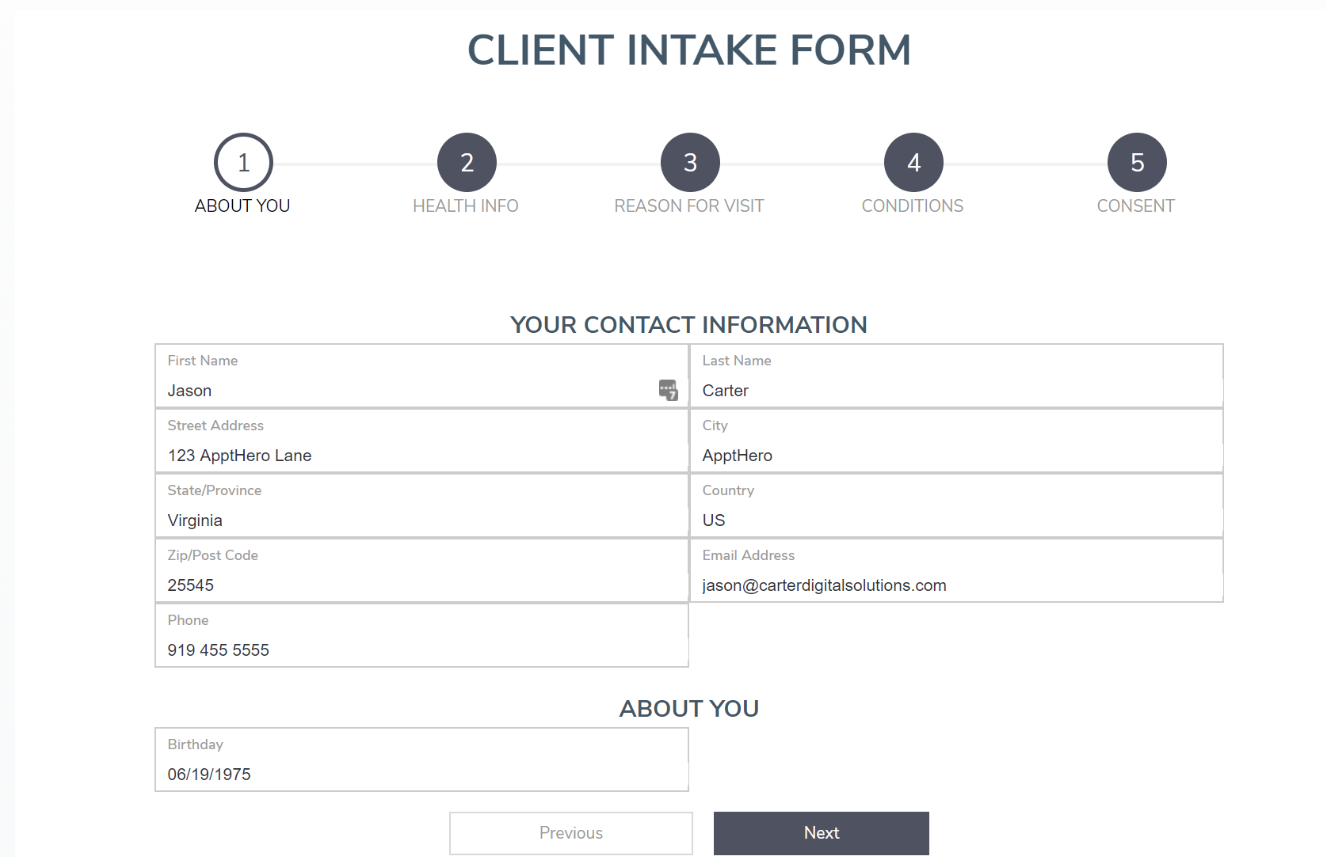 What can ApptHero do?
Easily schedule clients online
No forcing clients to create an account to schedule an appointment.
Never miss another phone call
You can't answer the phone while you are in session. ApptHero answer the phone and convert callers into clients.
Collect intake forms automatically
Save more time by collecting intake forms automatically after a client has scheduled an appointment.
Accept payments online using Square
Integrates with Square to enable you to collect payments online.
Market and follow-up with existing clients
Reactivate clients who haven't had an appointment in 30, 60, or 90 days.
Get Referrals by showing clients you care
Automatically send clients a happy birthday text message with a special offer.